Bad oral hygiene is too common…
That's where we come in.
1 in 2 people have some form of gum disease and 70% of the population don't change their brush head within the recommended 2 - 3 months. We ensure you have the products you need, combined with a good routine, for great oral health.
Sonic S700 technology for a superior clean!

Electric toothbrushes are scientifically proven to remove 10x more plaque than manual toothbrush.
- SmileSparkle™ - Sonic S700 toothbrush uses sonic pulse technology with 42,000 pulses per minute, to remove plaque.
- 5 bespoke brushing modes: clean, whitening, massage, sensitive, polish
- Quad-pacer & two minute timer that pulses every thirty seconds so you know when to move onto the next section of your mouth.
- Lithium-ion battery with 6+ week battery life.
- USB charging port. The starter kit comes with a shaving socket adapter for the bathroom.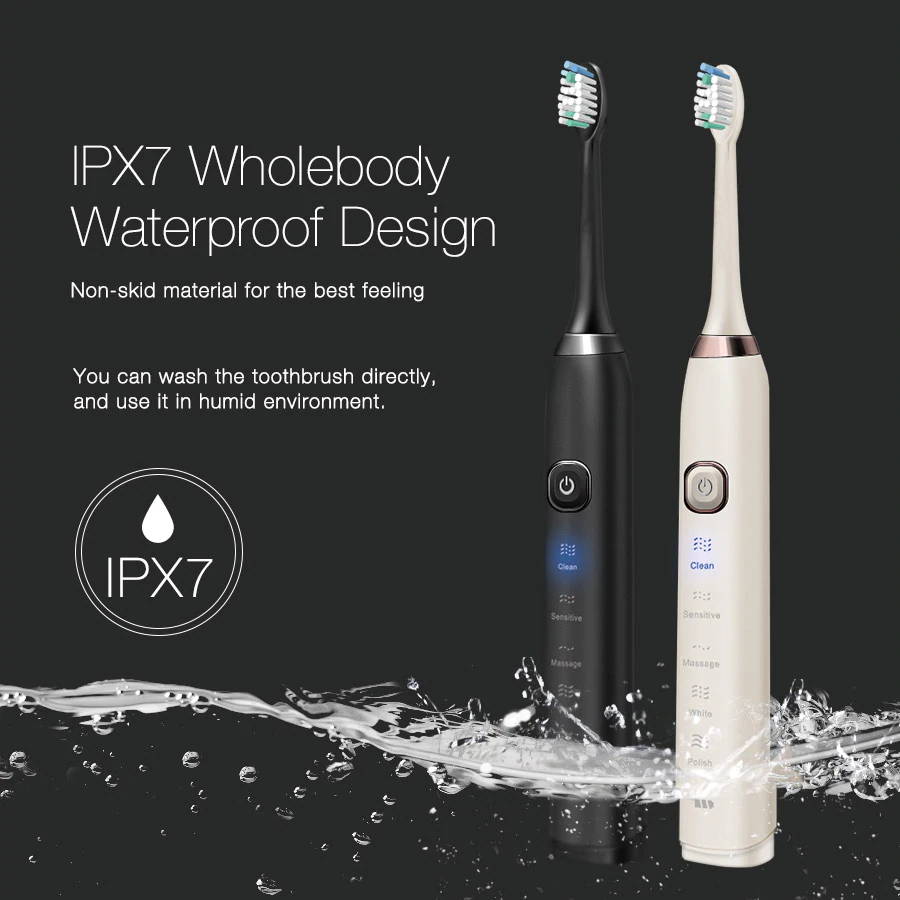 SmileSparkle™ Sonic S700 Brush head has a built in silicone-polishing element designed to help whiten your teeth using a gentle polishing action. Use with the SmileSparkle™ Whitening and Sensitive toothpaste foam for best results.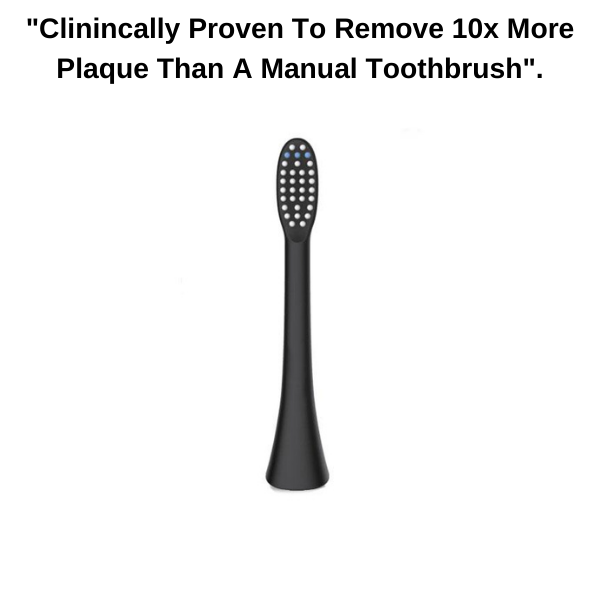 We understand that everybody's oral care needs are different. Our toothbrush allows you to customize your brushing experience with a choice of 5 brushing modes.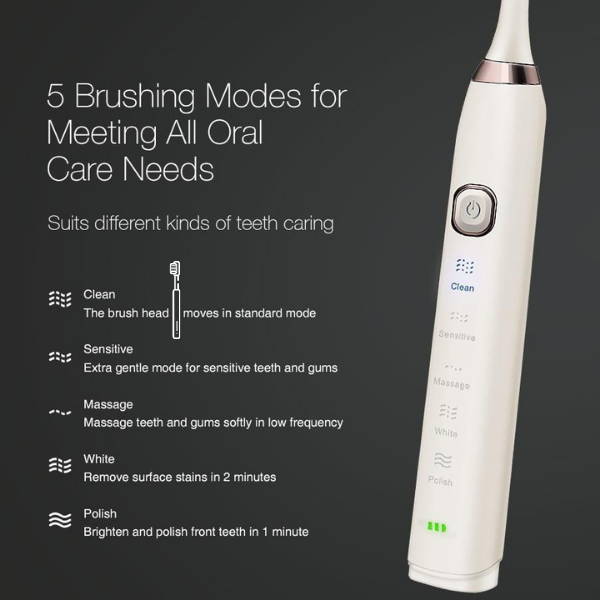 2 Minute Timer With 30 Second Pauses .

The Intelligent brush will pause every 30 seconds for 1.5 seconds to remind you to keep with the 2 minute dentist recommended time.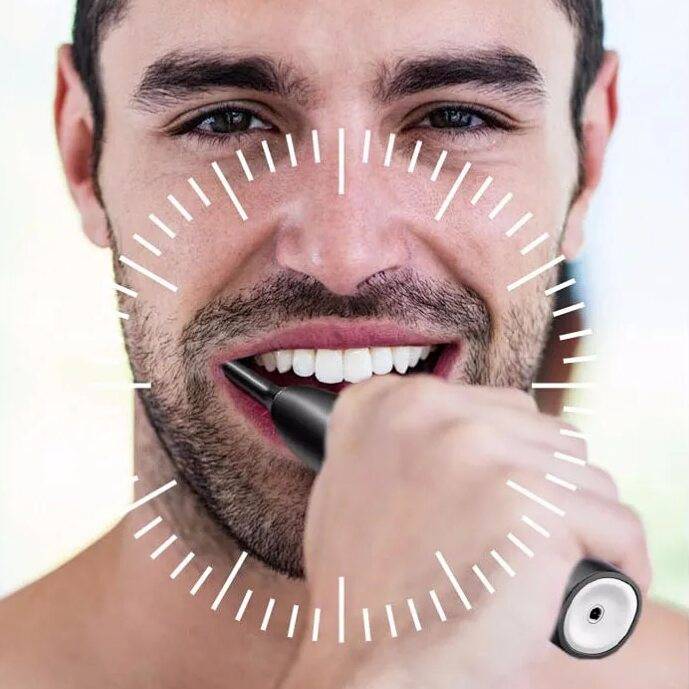 "So I was super excited to try the smile sparkle sonic brush as you guys can see I got those annoying braces but I can gladly say I have thrown away my oral b brushes and have now switched to smile sparkle, the brush doesn't give me any bleeding gums and works around the gum line and braces too, will highly recommend!."
SmileSparkle™ Sonic S700 Induction charging base uses a USB point giving you a whooping 40+ days battery life before a next charge is needed. You get the ability to charge your brush wherever you please. We also send you a USB adapter in your starter kit.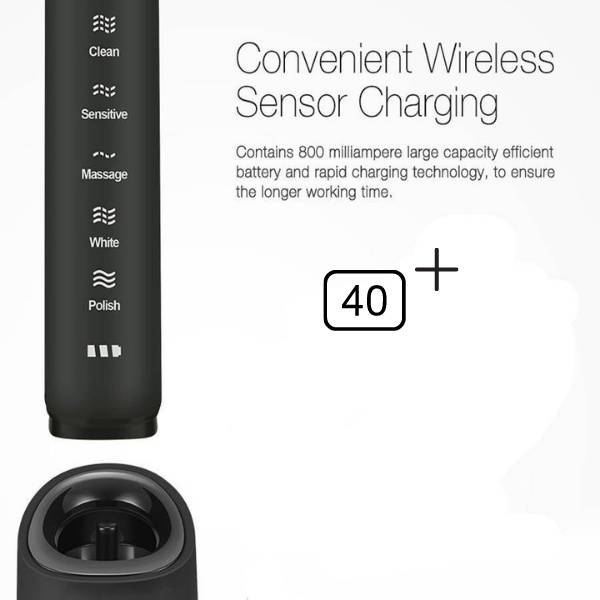 We are proud to have shipped to over 190 countries for FREE!
If you don't like the product, if it just doesn't work for you, return it within 30 days of receipt.
Our expert team are on hand all day, all night and even during bank holidays.
SmileSparkle™ Sonic S700 Toothbrush
x4 SmileSparkle™ Sonic S700 Brush Heads
Travel Cap
Induction Charger
Instruction Manual and Brushing Tips
Lithium Ion battery with long life battery 6 weeks+ on one charge.
Smart 2 minute timer with quad-pacer. Pulses every 30 seconds to assist in cleaning the 4 quadrants of your mouth.
5 brushing modes for bespoke oral care needs: whitening, clean, massage, polish and sensitive.
Material: ABS, TPE
Battery type: DC3.7V, 700mAh lithium battery
Power source: DC 5V USB charging
Product Size: 275 x 60 x 60mm
Weight: 235g
Waterproof: IPX 7